Comprehensive

Software Suite
For Your company

DuoKomp Delegacje
Delegacje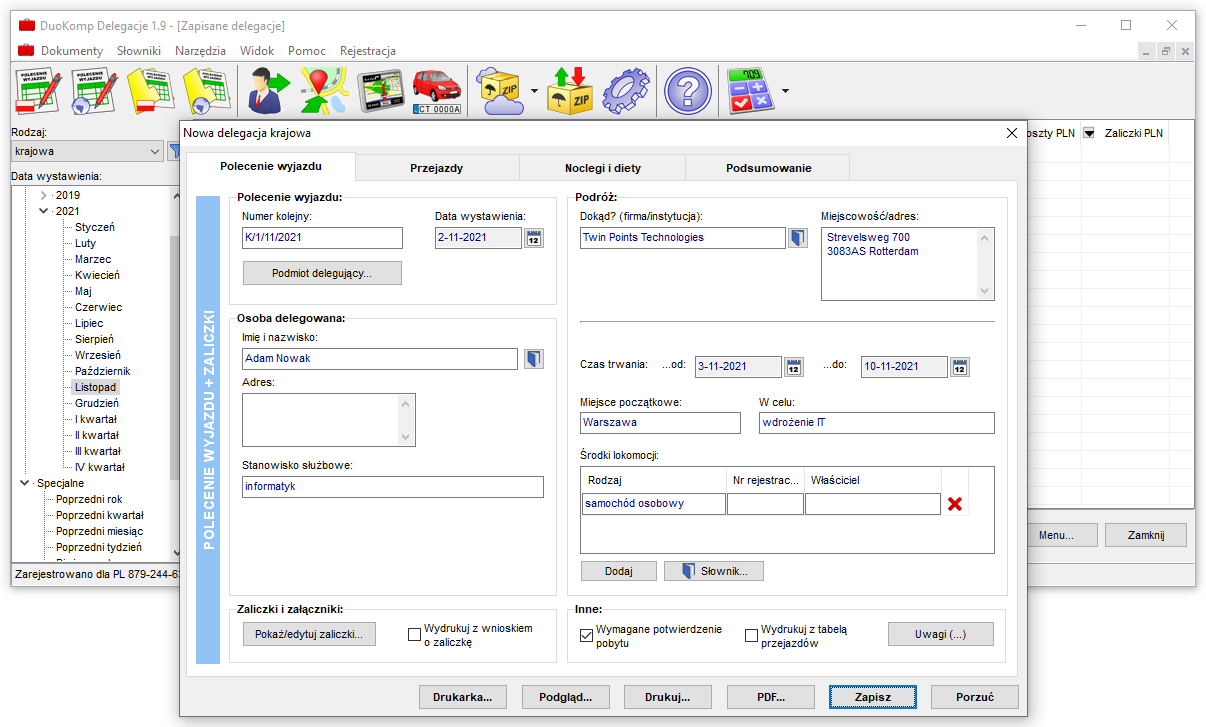 domestic & foreign business trips
Easy to use yet comprehensive application aiding calculation and accounting of costs of domestic and foreign business travels.

DuoKomp Kalkulatory
Kalkulatory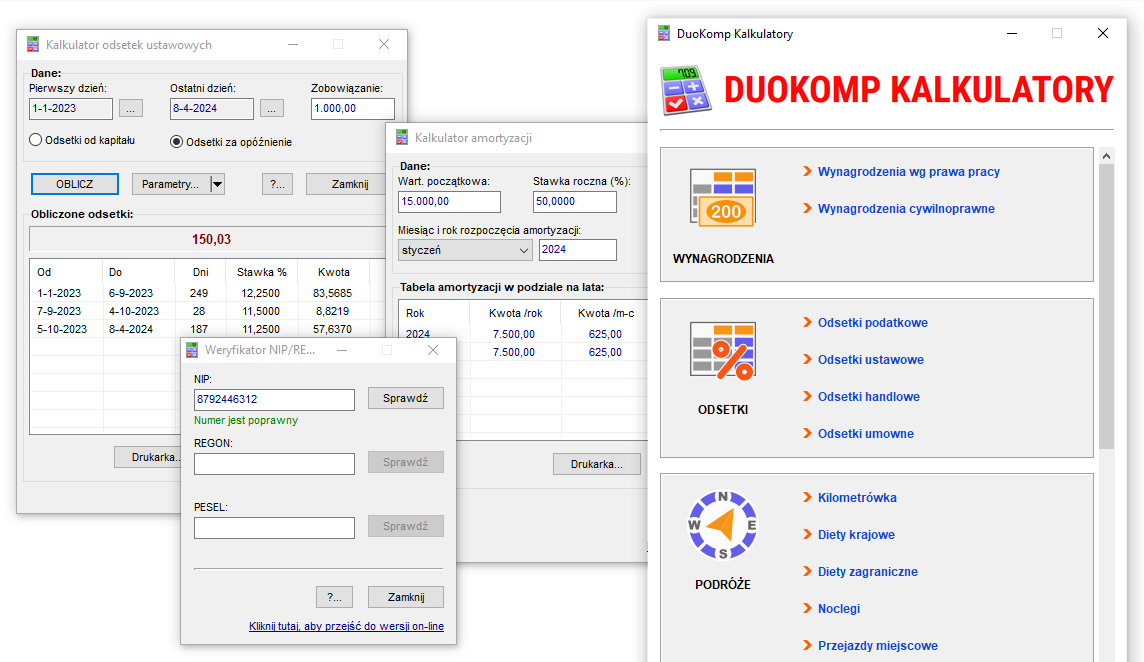 salaries · interest · depreciation · currencies · travels
Free of charge package of tax, salary and interest calculators, as well as register numbers verifiers. Both locally installable and online versions of this software exist. Its website provides also a collection of usefull up-to-date accounting parameters.

DuoKomp Księga Podatkowa
Księga Podatkowa
revenue and expense management · vat · fixed assets · payroll
A user friendly application aiding management of revenue and expense, periodical taxes accounting, fixed assets, depreciation and salaries. Its features set is selected so as to fit best needs of mainly small companies. It includes a package of useful calculators and can import sales information from Proste Faktury and Sprzedaż i Magazyn.

DuoKomp Proste Faktury
Proste Faktury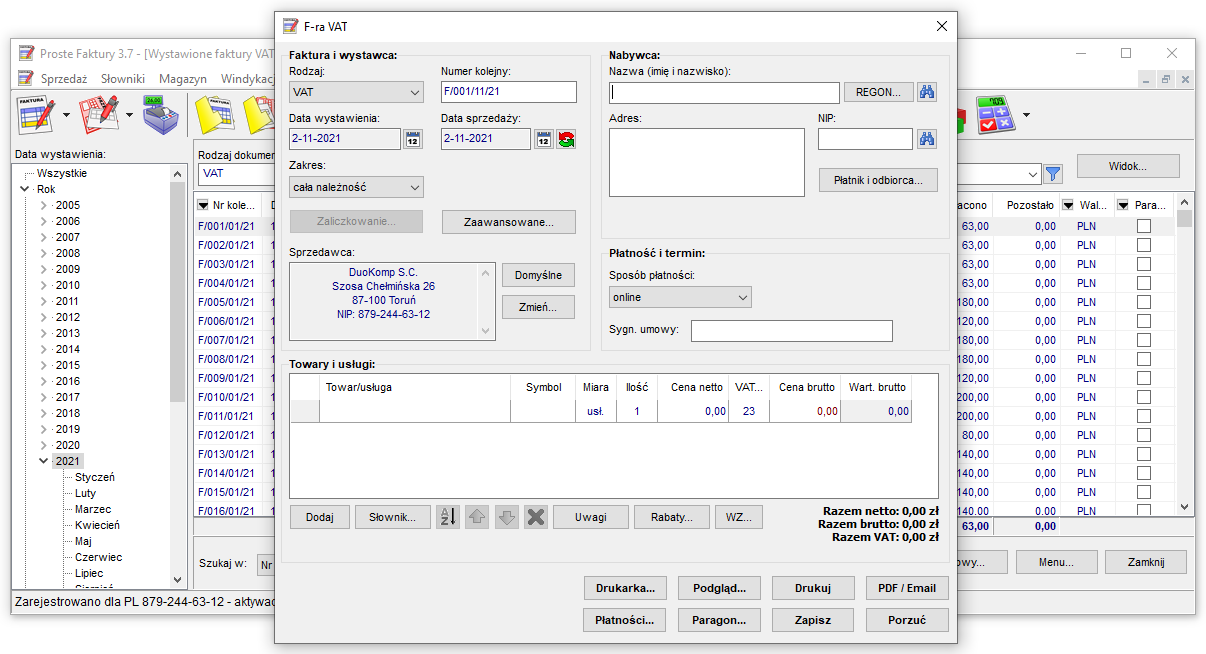 comfortable invoicing for everyone
An application to create all sorts of invoices, as well as fiscal receipts, payment receipts and remittance forms. Allows to manage a basic inventory and payments flow, the latter including basic management of vindication procedures (reminders and payment demands). Includes a package of tax, salary and interest calculators. The easiest to use application of its class on the market.

DuoKomp Sprzedaż i Magazyn
Sprzedaż i Magazyn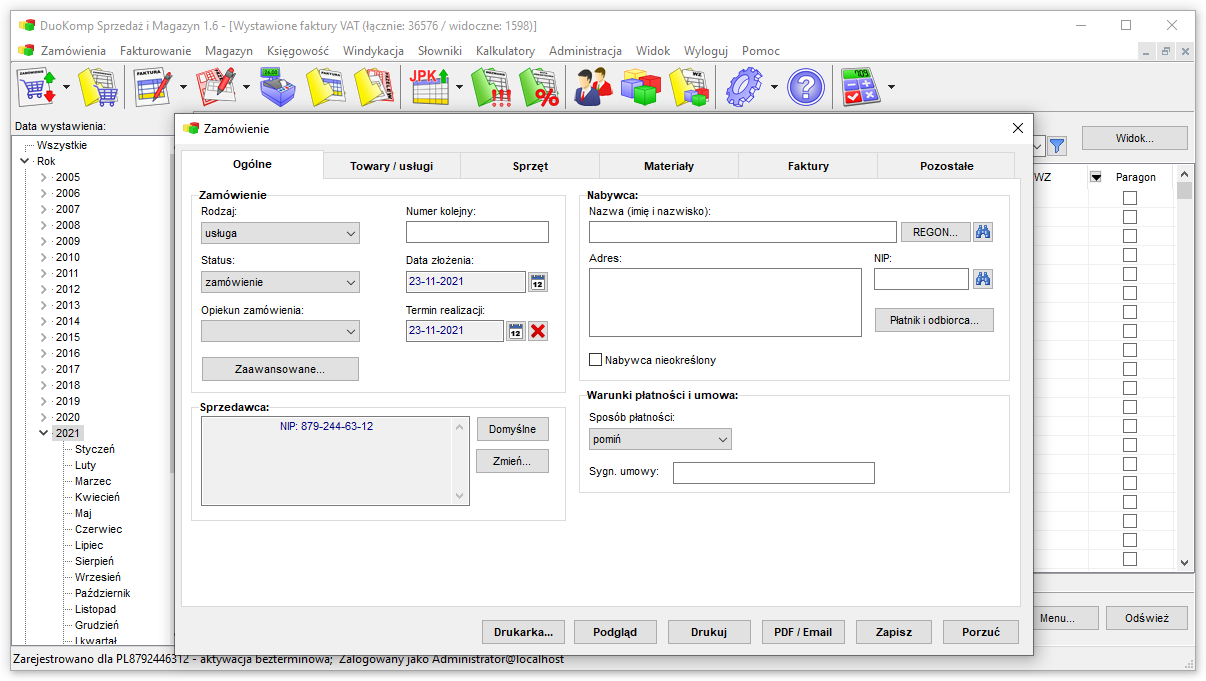 orders · invoicing · inventory · payments
A user friendly solution for general sales management - orders, invoicing, payments and vindication, inventory and selected accounting operations. Technologically, an extension of Proste Faktury dedicated for organizations, which are in need of more sophisticated features, as well as simultanous network cooperation of multiple users with various privileges. It provides a fully fledged client-server architecture.